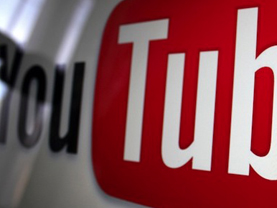 Having gone from zero to mass market globally in three short years, online video is the fastest-growing media platform in history, according to a new report from social media research consultancy Trendstream and research firm Lightspeed.
Are you using video on your website? If not, maybe you should be. Recently reported, online video is the fastest growing medium… ever. So will you engage your audience when they come to your website? Nothing adds more impact than videos illustrating your value proposition. While videos may have once been considered an unnecessary bell/whistle for techies, they are now mainstream – and expected on your site. Nearly 100 million Americans viewing a streaming clip online each and every week.
Connie Dieken, entrepreneur, author, and communications specialist turned to Think for website development. The president of onPoint Communication, Connie is recognized as one of the nation's leading authorities on influential communication in what she calls our "distracted, short attention span world."
Video was just one component of the new website for her bestselling new book, entitled "Talk Less, Say More." Connie explains that video is a key component to reach her Web visitors, "People are typically either auditory or visual learners – by incorporating video onto my website, I am able to effectively communicate to each of these types of learners – and hopefully influence them to act!"
Additionally, placing video on your website registers you with over 450 additional search engines, driving your site to the top of Google, Yahoo, and Bing searches. With all of the money and efforts that go towards Search Engine Optimization, there's no more effective way to get you on page one of searches and drive traffic results than adding videos to your site.
Trackback URL: https://thethinkagency.com/how-online-video-can-strengthen-your-brand-and-your-search-performance/trackback/