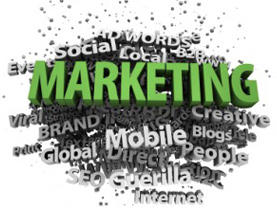 Why are Denver marketing communications so important?
We'll tell you why. Denver marketing communications elicit your company's message through different mediums of communication. Whether you are using, radio, TV, online, print or any kind of signage or even guerilla marketing, your message should be consistent throughout. This is a detail many companies seem to overlook. They spend thousands if not millions of dollars on Denver marketing communications but, convey different messages across their marketing portfolio.
The worst part of all? Tracking!
If you have different marketing messages out there, inconsistent from one another, you better have a reason. That reason is usually testing. If you are testing you need to monitor your results. This is where many companies fail. With the availability of the web, you can now track any campaign. Knowing that on average, 3% of street ad viewers might go to the website (for example), you now have a measuring tool. Set up your landing page to count those hits and then you can calculate the full (approximate) viewership of your Denver marketing communications.
Let The Think Agency help you with this. Let us give you the results you are looking for.
Trackback URL: https://thethinkagency.com/marketing-communications-in-denver/trackback/