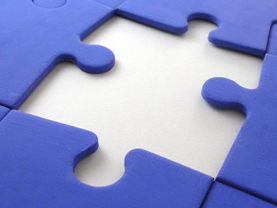 The other day I was looking at some prospects based off of email addresses… I could copy and paste the information after the "@" and put it in my browser. You know what I found? A lot? NOTHING. As a marketing professional, I have always been aware that just because you have registered your "www" address, it doesn't mean that the Inter-Web can find your site without the www. For example, some people may enter www.thethinkagency.com and some may enter thethinkagency.com… both should resolve and go to the same site.
However, from my completely unscientific research, I would say that about 15 of the 50 sites I was looking up did NOT work without the www.  Granted, I was looking at sites for small to medium sized businesses, but this is an awfully high number.
I am not going to dive too deep into what is going on here as it is the foolish marketing person who tries to get into a DNS discussion, but needless to say, the fix is to have your "websitename.com" redirected to the www version of your website. This is described nicely (in that it gives your favorite tech person a way to fix it) in the following article.
Bottom line for marketers – when someone knows your URL and takes the effort to get to your site – don't make it look like you don't have your act together… or worst case, have gone out of business.
Trackback URL: https://thethinkagency.com/wwwhat-happened-wwwhere-is-my-website/trackback/