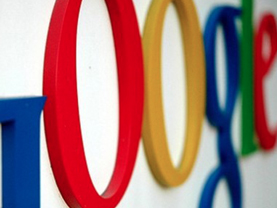 Last week Google announced a long overdue change in its search algorithm, designed to penalize "over-optimization." What does over-optimization mean? Well, as a firm that avoid the use of tricks, favoring content to drive traffic – I can tell you that if you've been in marketing for more than a week, you've gotten a call from a firm that specializes in this.
Search Engine Optimization (SEO) firms charge big bucks for monthly services that include creating thousands of fake landing pages, creating "ping-backs" by commenting on other posts, and a number of other nefarious, but previously effective tactics.
So what is Google rewarding with the coveted top spots on searches? Content. They will be rewarding organizations that are "making great sites for users, not just algorithms."
This trend is not new, but it is nice to get a rare peak behind the mysterious Google curtain as their comments make their recent trend into an "official" position. You can read about the changes by clicking here.
This is fantastic for our clients and, quite frankly, a trend we've been seeing for years, albeit unofficial and never made public in the way Google did last week. It is high-quality content and smart, targeted optimization that gets results. Stay away from the tricks.
So what are the best practices? Here are just a few of Think's:
Creating a handful (not hundreds) of extremely relevant and targeted landing pages
Ensuring that your site is complete with meta tags, category tags,
Creating URLs with search friendly terms embedded
Making sure your keywords are peppered throughout the content
Including a Google xml sitemap so Google and other engines automatically see new pages
Backlinks from relevant sites – leverage your partners and help each other
Most importantly, your website is not a brochure that you print, put aside for a year and then refresh.Blogging on your site creates new, fresh content with keywords that will drive traffic. In this case, I want people looking for effective Google search tactics, websites that drive traffic, and Google search best practices.
Let us know how we can help you effectively drive traffic to your site – no tricks, just solid content. Another benefit of content over tricks? Tricks never strengthened a brand or created thought leadership the way blogs do.
Trackback URL: https://thethinkagency.com/google-says-content-not-tricks-is-the-key-to-optimization/trackback/